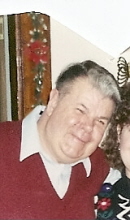 Obituary for Wilbur L. Bruce Jr.
Wilbur L. Bruce Jr., age 73, died Friday at the Merrimack Valley Hospice House in Haverhill.

He was born in Stoneham, July 19, 1936, son of the late Wilbur Sr. and Eva (Pendergast) Bruce and lived in Billerica where he graduated from Howe High School, he is a prior resident of Littleton and has lived in Lowell for the past nine years


Mr. Bruce served in the US Marine Corps during the Korean War and was a truck driver for several companies including, Bertini Motor Lines and L & R Trucking both of Burlington, Moving company, C. Bain Co., of Somerville. Most recently he was the safety controller for Land Transport of Framingham retiring in 1995.


Wilbur enjoyed sports and was especially fond of the old Boston Braves. He also enjoyed watching football and hockey.


He is survived by one daughter, Pamela Degou and her husband Steven of Lowell; three sons, Wilbur Bruce III of Tewksbury, Michael Bruce of Dracut and James Bruce of Lowell; two sisters Wanda Bruce of Littleton and Barbara Donovan and her husband James of Hudson, NH; one brother Stephen A. Bruce and his companion Jennifer Speight of NC; his grandson Christopher Degou; his former wife Nancy Bruce of Lowell as well as four nieces, six nephews and his best friends Jim and Wanda Cloutier of Harmony, ME. He was also the brother of the late Russell Bruce.


BRUCE - Of Lowell, formerly of Littleton and Billerica, Feb. 5, Wilbur L. Bruce Jr. Visiting hours will be held Monday at the SWEENEY MEMORIAL FUNERAL HOME, 66 Concord Rd. Billerica from 10:30 a.m. until 12:30 p.m. followed by a service in St. Joseph Cemetery, Chapel E. Chelmsford at 1:00 p.m.