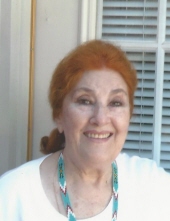 Obituary for Ruth B. Limeri
Ruth was a gentle mother who loved her family deeply.

She had a deep spiritual life that guided her through her 97 years.

When there was a question to be answered, mom would always say "say your prayers".

Mom loved having a private conversation with Mother Mary and her son Jesus.

As a Travel Agent, mom travelled extensively around the world and visited many Holy sites.

Mom was well loved and will be greatly missed.


Events