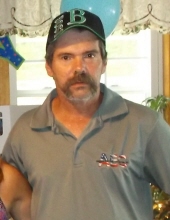 Obituary for Robert "Bob" A. McKay
Robert "Bob" Alan McKay – Age 56, passed away from a long illness on Sunday, November 29. Bob was born in Woburn on December 17, 1963. He was a long time resident of Billerica before moving to New Hampshire. Not only was Bob an amazing father and family oriented, but was always willing to help anyone who needed it. He was a hard worker and a long time plasterer. Bob loved the outdoors, especially fishing and camping, which he enjoyed the most.

Bob was the son of Marilyn (Hamilton) McKay and the late Norman McKay. He was predeceased by his sister Kristie Duby. Bob is survived by his two daughters Savanna and Shayna McKay, his sister Donna and husband Bob Cashin; his brother Gary McKay and wife Debi, his sister Suzy Bowden, his brother Norman McKay, his sister Lisa and husband Rob Kennedy, his half-sister Nadine Brown and his sister Wendy and husband David Murray. He is also survived by many nieces and nephews. Bob is also survived by former wife Lisa Puppo-McKay of 23 years. Private services will be held at a later date.
Read More