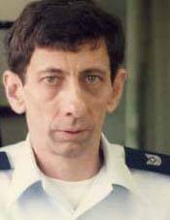 Obituary for Robert D. Nelson
Robert D. Nelson – Age 78, died Friday, July 10 at the Lahey Hospital in Burlington.

He was born in Lowell, April 27, 1942, a son of the late Clarence and Louise (Robicheau) Nelson and lived in Billerica all of his life. He proudly served in the U.S. Air Force.

Robert was employed as a MCC Campus Police Chief, Acton Police Officer and a Law Enforcement Supervisor in the Air Force Reserve.

He was the father of the late Robert Nelson Jr. and Victoria Peters, he is survived by his grandchildren, Cindy Lee Peters, Kenneth Upton and Stephanie Upton-McAdam and three great grandchildren; his brothers, Clarence, Joseph, William, Richard and Michael Nelson; his sisters, Elizabeth McPhee, Dorothy McNulty, Mary Kepple, Norma Harrigan and Frances Nagle and many nieces and nephews. He was the brother of the late Stephen C. Nelson.

A private graveside service with military honors will be held at the Fox Hill Cemetery, Billerica.