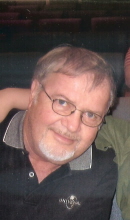 Obituary for Paul 'Tim' Ransom Sr.
Paul "Tim" Ransom Sr. - Age 68, husband of Judith L. (Osborn) Ransom died Sunday at their home after a short illness.

He was born in S. Boston, September 11, 1941, the son of the late George C. and Marie (Comeau) Ransom and lived in Billerica for most of his life.

Mr. Ransom was employed as a Firefighter of the Town of Billerica for 30 years having retired in 1993. He was also the owner of Ransom Construction Company in Billerica. He was a member of the Billerica Lodge of Elks, the Billerica Moose Lodge and the Billerica Country Club.

Besides his wife, Mr. Ransom is survived by his son, Paul "Tim" Ransom Jr. of Austin, TX; his two daughters, Dawn Ringer and her husband Robert and Heather DeSisto and her husband Joseph all of Billerica; his two grandsons, Travis Ransom and Robert Ringer and his nephew and godson, Colby Ransom of Billerica.

RANSOM - Of Billerica, Nov. 8, Paul "Tim" Ransom Sr. husband of Judith L. (Osborn) Ransom. Funeral Thursday from the SWEENEY MEMORIAL FUNERAL HOME, 66 Concord Rd., Billerica at 9 a.m. A Funeral Mass will be held at St. Mary Church at 10 a.m. Relatives and friends respectfully invited. Visiting hours will be held Wednesday from 3-7 p.m. In lieu of flowers, memorial contributions may be made to the Dana Farber Cancer Institute, 10 Brookline Place West, 6th Floor, Brookline, MA 02445-7226 Attn: Contribution Services.