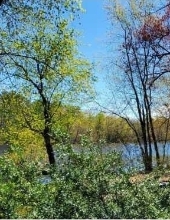 Obituary for Paul William Richards
Paul William Richards, born in Lowell. MA on 11/01/1955, passed away of cancer at Lowell General Hospital on 2/28/23.
Paul was predeceased by his parents, Mary (Mullen) Richards and William Richards. He is survived by his nine siblings: Claire Forbes, Patricia Mulvey, Kathleen Hackett, Lyne Mullen, Anne Augustini (David), Maureen Torpey (Robert), Joan Landecker, Robert Richards (Bridget Morris), and Zelda Richards. He is also survived by numerous cousins, nieces and nephews, and great nieces land great nephews.
Paul had a very successful career in IT, proving to be an invaluable asset to his employer and travelling extensively as a IT troubleshooter. He never stopped taking on adventures to the very end of his life. He loved living on the Concord River in Billerica, and always marveled at its beauty. He enjoyed sailing on his sailboat, playing professional tennis, kayaking on the river, running, and camping. At the end of his life, he golfed every day that the weather allowed. He mastered everything he undertook, had insatiable curiosity, and a tremendous zest for life. Paul's family would like to thank Bridget Morris,

who helped Paul in his transition to eternity.
Memorial contributions may be made in Paul's name to The Cancer Care Center at Lowell General Hospital.
Read More
Events
Memorial Contribution
Lowell General Hospital Cancer Center
295 Varnum Ave.
Lowell, MA 01854