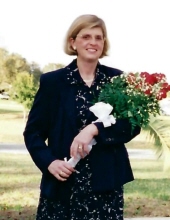 Obituary for Patricia Ann Smith
Billerica—Patricia Ann Smith, 64, a lifelong resident of Billerica passed away on September 1, 2021 at the Sawtelle Family Hospice Home after an 9 year battle with pulmonary fibrosis. She was the daughter of Patricia (Carroll) Smith and the late Samuel P. Smith. She attended Billerica schools and was a 1975 graduate of Billerica Memorial High School. A true scholar-athlete, she enjoyed success in the classroom earning membership in the National Honor Society as well as receiving numerous sports awards. Patty was the recipient of the Master of Sport Award for her achievements in field hockey, basketball and softball. She went on to attend the University of Massachusetts/Lowell where she continued her athletic career playing basketball. She was a two-year starter and helped lead the team to a 13-2 record and tournament play. Patty was a consistent Dean's List student while earning her Bachelor's degree in Education and Psychology. Her love of basketball continued with her involvement in the Merrimack Valley Women's Basketball League.

As the result of her athletic achievements at Billerica, Patty was inducted into the Billerica Memorial High School Hall of Fame in 1994. She was a MVC All-Star in all 3 sports as a senior and led the conference in scoring in basketball including 31 points in one game. In softball she led the MVC in RBI's with 37 and batted for the season .500.

Patty worked as a Unit Coordinator at Lahey Clinic and for the U.S Postal Service both as a letter carrier and as a window clerk.

Patty leaves her mother, Patricia Smith of Billerica, her sister Lisa of Tewksbury and her 3 nieces, Kristen, Megan and Erin, and her brother Dennis and his wife Stephanie and her brother Edward and his wife Ela and 2 nephews, Brian and Erik all of Florida. Her brother Sam predeceased her. Patty enjoyed sports and fishing. She spent many hours at her favorite beaches in Wells, especially on Drake's Island.

Patty leaves behind many dear friends, especially Doreen, Martha and Esther as well as several aunts, uncles and cousins who will miss her dearly. She wants to say goodbye and much thanks to her friends at TOPS, No. 461. Billerica, MA. She also leaves her much loved cat LuLu.

Patty's Funeral Mass will be held Friday, September 10th at St. Matthew the Evangelist Parish in St. Theresa Church, 466 Boston Rd. Billerica at 10 a.m. Relatives and friends respectfully invited. Followed by a celebration of her life at the Emerald Rose, 785 Boston Rd., Billerica. In lieu of flowers, memorial contributions may be made to the Billerica Memorial High School Athletic Association, 35 River Street, Billerica, MA 01821 to help provide graduating student-athletes with college scholarships.
Read More
Previous Events
Funeral Mass
St. Theresa Church
466 Boston Rd.
Billerica, MA 01821