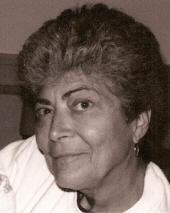 Obituary for Mildred 'Joyce' McDonald
BILLERICA - Mildred "Joyce" McDonald, 66, devoted mother, grandmother, sister and friend passed away peacefully in her home on Saturday, September 12th surrounded by her loving family and friends after a courageous battle with lung cancer.

She was born in Cambridge, November 17, 1942, eldest daughter of four children to the late Alfred and Mildred (Mayo) Riberio and lived in Somerville prior to moving to Billerica in 1974.

Joyce loved her job as Office Manager at Webster Auto Body in Somerville. She worked there for 38 years and was relied upon by everyone to make sure that things ran smoothly. She was an exceptional bookkeeper and nothing got by on her watch.

She is survived by her cherished three children, Christine Rigney and her husband Arthur of Nashua; Wendy Moss and her husband Derek of Shrewsbury; William McDonald and his wife Stacey of Billerica; two beloved sisters Norma Nicosia and Deborah Stagliola and her husband Domenic Stagliola both of Billerica; one brother Alfred Riberio of Billerica and six precious grandchildren, Garrett and Kylie Rigney, Ashley and Billy McDonald, and Brianne and Jessica Moss. Many dear nieces, nephews and friends.

Joyce enjoyed traveling and spending time with her children and grandchildren. Laughing and joking with her sisters was also one of her favorite pastimes. Saturday was her day to unwind and enjoy some special time with friends at Foxwoods. She was a selfless woman, who will be dearly missed by everyone who knew her.

MCDONALD - Of Billerica, formerly of Somerville, Sept. 12. Mildred "Joyce" McDonald A Memorial Mass will be held Thursday at St. Theresa Church, 1 Grace, Ave. Billerica at 11 a.m. Relatives and friends respectfully invited. In lieu of flowers memorial contributions may be made to the Dana Farber Cancer Institute, 44 Binney St., Boston, MA 02115 or to the American Cancer Society, 30 Speen St., Framingham, MA 01701.