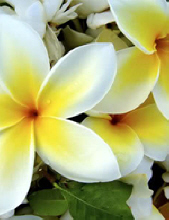 Obituary for Mildred Faria
Billerica - Mildred (Nussey) Faria, 87, died Monday June 27, 2011, surrounded by her family. She was a lifelong resident of Billerica, and married Joseph A. Faria with whom she celebrated their 66th wedding anniversary on June 24th.

Born in Lowell, March 3, 1924 the daughter of the late Herbert Nussey and the late Elizabeth M. (Bell) Nussey she received her education in the Billerica school system.

She enjoyed knitting and other hand work. Above all, Milly enjoyed her family and was known to four generations as Ma.

Mrs. Faria was a communicant of the North Billerica Baptist Church and played the organ and sang in the choir there in her youth. During her life she cared for 27 foster children.

Besides her husband, she is survived by her daughter, Sandra M. (Faria) Matthews and her husband, Paul W. Matthews of Billerica and her son Michael J. Faria of Billerica. She is also survived by four grandchildren Michael P. Matthews and his wife Heather E. (Malone) of Chelmsford, Karen L. (Matthews) Fisher and her husband Lt.Col. Robert S. Fisher USAF of Virginia Beach, VA., William J. Faria and Bryan M. Faria both of Pepperell and five great-grandchildren Caitlin and Matthew Fisher and James, Christopher, and Sean Matthews.

She also leaves her sisters Hannah Boisvert of Billerica, Charlotte Barbour of Mims, Fl and Alice Duncan and her husband George of Merrimack, NH. As well as many nieces, nephews, brother-in-laws and sister-in-laws. She was predeceased by her sister Elizabeth D'Auteuil.

FARIA - Of Billerica, June 27, Mildred (Nussey) Faria. A funeral service will be held Thursday at the SWEENEY MEMORIAL FUNERAL HOME, 66 Concord Rd., Billerica at 10 a.m. Relatives and friends respectfully invited. Visiting hours will be held Wednesday from 4-8 p.m. Memorial contributions may be made to the Make a Wish Foundation, One Bullfinch Place, Boston, MA 02114. Burial in Fox Hill Cemetery, Billerica.