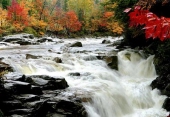 Obituary for Mary M. O'Connor
Mary M. O'Connor - Age 87, died Monday at the Wingate at Lowell Rehabilitation and Skilled Nursing Residence.

She was born in Lowell, May 9, 1922, the daughter of the late Thomas F. and Grace (Biggerstaff) O'Connor and lived in Bedford all of her life.

Miss O'Connor owned and operated the Line Farm in Bedford and had been a Caretaker for families in the Billerica and Bedford area.

She is survived by her brother, Br. Alberic O'Connor OCSO of Spencer; her sister, Sr. Frances Grace O'Connor SCH of Wellesley; her nieces, Roxanne O'Connor of Hudson, NH, Eileen Dern and Lorraine O'Connor of Bedford; her nephew, James O'Connor of Bedford and dear friends, Margery Adams of Cambridge and Carl Cummings of Canton. Miss O'Connor was the sister of the late Thomas and William O'Connor.

O'CONNOR - Of Bedford, April 19, Mary M. O'Connor. A Memorial Mass will be held Friday at St. Michael's Church, 90 Concord Rd., Bedford at 9 a.m. Relatives and friends respectfully invited. Memorial contributions may be made to the Sudbury Valley Trustees, 18 Wolbach Rd., Sudbury, MA 01776. Burial in Shawsheen Cemetery, Bedford.