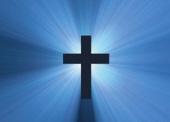 Obituary for Lillian A. Dumas
BILLERICA-Lillian A. (Bent) Dumas, 93, died Sunday, July 5, 2009 at Palm Manor Nursing Home in Chelmsford. She was the wife of the late Frederick Dumas.

Mrs. Dumas was a lifelong resident of Billerica. She was a lifetime member of the Community Congregational Church in Pinehurst where she played the organ for over 40 years. She loved going to North Hampton Beach and to the White Mountains. She enjoyed sewing and making clothes for her grandchildren.

She is survived by her brother, Austin Bent of Florida and six children, Donald Dumas of Chelsea, Diane Coelin and her husband John of Malden, Gary Dumas and his wife Diane of Salem, NH, Linda Massa and her fianc Don Sandstrom of Chelmsford, Carolyn Dumas of Billerica and Jeffrey Dumas and his wife Phyllis of Billerica; twelve grandchildren, two great-grandchildren and several nieces and nephews.

DUMAS - Of Billerica, Lillian A. (Bent) Dumas wife of the late Frederick Dumas. A Memorial Service will be held Saturday, July 18 at the Community Congregational Church, 803 Boston Rd., Billerica at 11 a.m. Relatives and friends respectfully invited. In lieu of flowers, memorial contributions may be made to the Alzheimer's foundation of America 322 Eighth Ave 7th floor, New York, NY 10001.