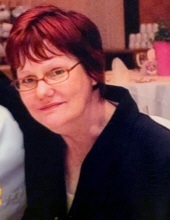 Obituary for Leslye A. DeAngelis
Leslye A. DeAngelis, Age 67, died Wednesday at the Lowell General Hospital with her family by her side.
Leslye was born in Cambridge on June 3rd, 1953. Daughter of the late Norman and Marjorie (Maunder) Brown, she was raised in Tewksbury but lived in Billerica for the last 40 years.
Leslye was a dedicated mother. She treasured her children, and especially loved her role as a grandmother.
Leslye is survived by her children, Erick DeAngelis, Brian DeAngelis and wife Lindsay, Nicole McGarry and husband Patrick, all of Billerica, along with her grandson, Lucas DeAngelis and his mother, Ashley Koczerga. She also leaves many other family members and cherished friends who will sadly miss her.
A private graveside service will be held at the Tewksbury Cemetery.
Read More