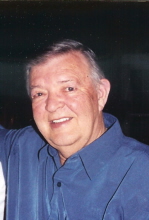 Obituary for Lawrence A. Dee Jr.
Lawrence A. Dee Jr. Age 75, husband of Cynthia E. (Wright) Dee died Monday at the Palm Manor Nursing Home in Chelmsford.

He was born in Concord, December 30, 1933, the son of Martha E. (Rolcke) Dee of Concord and the late Lawrence A. Dee Sr.

Mr. Dee lived in Chelmsford, Deerfield, NH, and Florida before moving to Billerica nine years ago. Mr. Dee had served in the Marines during the Korean War.

He was employed as a Quality Control Engineer for Raytheon for over 15 years having retired 17 years ago.

Besides his wife and mother, Mr. Dee is survived by his son, Edward Dee and his wife Elin of Shirley; his step-son, Joseph Kaye of Billerica; his daughter, Linda Archambault and her husband Raymond of FL; his sister, Barbara Morrison and her husband William of Shirley and is also survived by 6 grandchildren and 2 great grandchildren. Mr. Dee was the father of the late Steven and Robert Dee.

DEE Of Billerica, Oct. 5, Lawrence A. Dee Jr. husband of Cynthia E. (Wright) Dee. A graveside service will be held Saturday at the Pine Grove Cemetery, Forge Village Rd., Westford at 9 a.m. A Celebration of Life will be held at the Billerica Lodge of Elks, Webb Brook Rd., Billerica at 10 a.m. In lieu of flowers, memorial contributions may be made to the Lighthouse Foundation at Beacon Hospice, 350 Main St., Haverhill, MA 01830.