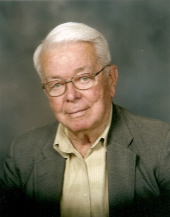 Obituary for Joseph F. Azevedo
BILLERICA Joseph F. Azevedo, age 82, beloved husband of Ruth J. (Twombly) Azevedo died peacefully Thursday at their home.

He was born in Boston, June 30, 1928, a son of the late Joseph and Agnes (Gallagher) Azevedo and had been a longtime Billerica resident.

Mr. Azevedo was a graduate of Boston College High School class of 1946, served in the US Army immediately after WW II and was a communicant of St. Theresa Church in Billerica.

Prior to his retirement, he was a truck driver for the teamsters, Local #25 and more recently a bus driver for First Student. He was also a train enthusiast.

Besides his wife, he is survived by five sons, Joseph Azevedo Jr. and his wife Marilyn of Belmont, NH, Michael Azevedo of Danbury, NH, Clinton Azevedo and his wife Teresa of Holly Hill, FL, James Azevedo and his wife Debra of Billerica and John Azevedo of Dracut; three daughters, Ann Bonavita and her husband Joseph of Hampstead, NH, Ruth Heckbert and her husband Richard of Billerica and Stacy Azevedo and her companion Allen Jesmer of Lowell; one brother, Lawrence Azevedo of TN as well as 21 grandchildren, 10 great-grandchildren and his former daughter-in-law Susan Azevedo. Mr. Azevedo was also the brother of the late Francis, Thomas and Agnes Azevedo.

AZEVEDO Of Billerica, Sept. 23, Joseph F. Azevedo. Funeral Monday from the SWEENEY MEMORIAL FUNERAL HOME, 66 Concord Rd., Billerica at 8 a.m. A Funeral Mass will be held in St. Theresa Church, Billerica at 9 a.m. Relatives and friends respectfully invited. Visiting hours will be held Sunday from 1 4 p.m. Burial in St. Joseph Cemetery, E. Chelmsford.