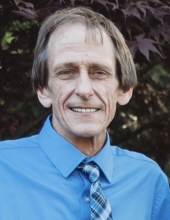 Obituary for John K. Stotz
John K. Stotz, age 62, passed away on Sunday, March 29, 2020 at his home in Lowell, surrounded by his loving family after a brief illness. He was the beloved husband of Ann Marie (Sullivan) Stotz.

He was born in Greenfield, Ma on March 14, 1958, a son of the late John and Peggy (Gore) Stotz. John was raised in Burlington, attended Burlington schools and graduated from Wentworth Institute in Boston.

He was employed as a computer technician for Novanta Corp in Bedford, Ma where he worked for the past five years. John enjoyed computers, and loved his cats.

Besides his loving wife, Ann Marie, he is survived by his four daughters, Jenn Perez and her husband, Christopher of Lowell, Amanda Goyette and her husband, Kevin of Alton, NH, Laura Stotz and her longtime significant other Anthony Jackson of Tewksbury and Amy Stotz and her significant other Joseph Landry of Gardner; three grandchildren, Erin, Jamie and Declan; a sister, Sharon Reed and her husband, Adam of Concord; also several aunts, uncles, cousins, nieces and nephews.

At the request of the family, services for John will be held privately. Donation may be made in his memory to the Lowell Humane Society, 951 Broadway St., Lowell, MA 01854.