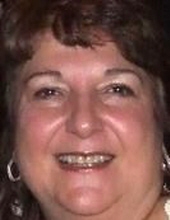 Obituary for Joann E. (Baroni) Dalziel
Cape Coral, FL, Billerica, MA, and Whiting, ME

Joann E. (Baroni) Dalziel, 71, passed away gracefully in her Cape Coral, FL home, hand in hand with her oldest niece January 4, 2022. Joann was born February 5, 1950 in Billerica, MA to Harold D. and Elizabeth T. (Couture) Baroni, Sr.

Joann was a 1967 graduate of Billerica Memorial High School, where she was a member of the National Honor Society, G.A.A. Treasurer, Pep Squad and an enthusiatic, passionate varsity basketball player. She is remembered as the short, spunky player with lots of hustle. While working full time she earned her Associate Degree from Lowell Tech College, Lowell, MA.

Joann was employed by the MacBick and USCI Divisions of C.R. Bard in Billerica and later retired from Smith & Nephew, Andover, MA. Her hard work, motivation, knowledge and dedication earned her promotion to the position of Market Research Analyst.

Joann was in the prime of her life when diagnosed with Progressive Supranuclear Palsy, Atypical Parkinson's. She accepted this debilitating neurological diagnosis with dignity and grace, never complaining but always offering her family friends and caregivers a smile and words of appreciation. She'll be long remembered for her joviality, sense of humor and contagious laugh. She kept everyone smiling. She loved family, always generous and caring. She was an avid gardener, lover of sports, country music, winning cards and domino games, fast cars, romance novels, and sandy beaches along the ocean.

Joann's early retirement afforded her the opportunity to be adventurous, traveling abroad, playing the casino slots and tending her beloved homestead perennial gardens. Her peonies were the most beautiful. Joann was born, raised and lived all of her adult life in her North Billerica family homestead. Joann's beloved late husband of 35 years, Robert T. Dalziel, helped keep Joann active, they safaried and explored the coast of South Africa, visited family and friends in Europe and throughout New England, Florida and Mississippi. They enjoyed investing in the stock market and actively managed their portfolio of shares. They loved to celebrate holidays and host family and friends for enthusiastic get-togethers and cocktail hours. Joann and Bob especially enjoyed the Florida weather and in 2018 they became permanent residents of Cape Coral, FL.

Joann is survived by her siblings, Bettyann Baroni of Haverhill, MA, William Baroni of Dracut, MA; step-siblings, Chrissie & husband Ziggy Parda of Epping, NH, Mathew Carter of Hudson, NH; sister-in-laws, Leah Baroni of Sebastian, FL, Lorraine Baroni of No. Billerica, MA., Eunice & husband, William Blair of Cumbria, UK and brother-in-law, Stewart & wife Giselle Dalziel of Joannesburg, So.Africa.

Joann "JoJo" will also, be dearly missed by the following nieces, nephews, and godchildren. Paul & wife, Kappy Baroni of Windham, NH, Brian & wife, Sharon Baroni of No. Billerica, MA, Kathy Baroni & husband, David Buckley of Hampton, NH, Kevin & wife, Deb Baroni, Sr. of No. Billerica, MA, Maryann & husband, Phil Johnson of Danville, NH, Robert & wife, Christina of Derry, NH, Linda Bourassa of Harlem, GA, Robert and William Bourassa of Shelton, CT, Cindy & husband, Joseph Morrison of Whiting, ME, Thomas & wife, Gina Chagnon of No. Attleboro, MA, John & wife, Ana Chagnon of Washington, DC, Karen & husband, Raymond Cote of Barton, VT, Michael and wife, Gail Chagnon of Alexandria, VA, Susan Decker of Friendship, ME, Keith and Nicola Blair and Gillian Travers of Cumbria, UK and Byron and Alexandra Dalziel of Johannesburg, South Africa, Kristin and husband, Ian Rankle of Hookset, NH, Christopher and wife, Kim Cote of Orwell, VT and Kevin and husband, Adam Baroni, Jr. of No Billerica, MA. And many more young greats and great greats! Long standing friends, Marlys Dodge of Haverhill, MA and Colleen and Rod Solomon of Cape Coral, FL.

In addition to her parents and husband, she was predeceased by her siblings, Robert Baroni, Dorothy & husband, Joseph Bourassa, June & husband Thomas Chagnon, Harold (Buddy) Baroni,Jr., sister-in-law, Betty Baroni and step-mom, Josie Karter Baroni, step-sisters, Susan Karter and Sandra Baillargeon.

Special thanks to Joann's caregivers in Maine: Debbie,Gina, Kristin, Liz, Jennifer, and in Florida: Pam & Chrisla along with, Trilogy Nurse, Megan, Hope Hospice staff, Aide, Irene and Nurse, Mary. And the best neighbors ever, Katie & Alan in Maine and Paula, Steve, Kathy, Sophie and Linda in Florida.

Family and friends of Joann want to express their appreciation for Cindy & Joe Morrison, who so unselfishly sacrificed giving Joann the level of care she needed over the past two years, caring for Joann at home in Florida and in their home in Maine. Fulfilling all the unexpected tasks arranging for Bob and Joann's medical care, in-home healthcare, financial and household maintenance and repairs. Sacrifices that are immeasurable when times are good but managed all of this during this terrible pandemic.

A Memorial Mass will be held at 10:00 AM Saturday, May 14, 2022 at St. Matthew the Evangelist Parish in St. Andrew Catholic Church 45 Talbot Ave., Billerica, MA 01862 and a committal to follow at Fox Hill Cemetery, also in Billerica.

Donations in Joann's memory can be made to: Hope Hospice, 9470 Health Park Circle, Fort Myers, FL 33908, St. Jude Children's Research Hospital, 501, St. Jude Place, Memphis, TN 38105 (stjude.org/donate) or a charity of your choice.


Previous Events
Memorial Mass
St. Andrew Church
45 Talbot Ave.
N. Billerica , MA 01862
Burial
Fox Hill Cemetery
130 Andover Rd.
Billerica, MA 01821