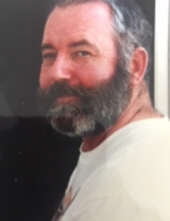 Obituary for James M. Larkin
James M. Larkin, age 77, died Wednesday, May 29.

He was born in Boston, November 30, 1941 a son of the late James L. and Frances (Kelly) Larkin and lived in Brighton before moving to Billerica in 1995.

Mr. Larkin served in the US Army during the Vietnam War then worked for Ryerson and the Newton Public School System.

He was a member of the VFW Solomon Post in Billerica, Billerica Lodge of Elks, Woburn Sportsmen's Club, Danvers Fish and Game, Harvard Sportsmen's Club and Westford Sportsmen's Club.

He is survived by his sister Frances Candlen of Walpole as well as several nieces and nephews. He was the brother of the late Thomas Larkin.

A Graveside Service will be held Friday, June 7 at Holyhood Cemetery, 584 Heath St., Chestnut Hill, MA at 11 a.m. Relatives and friends respectfully invited.