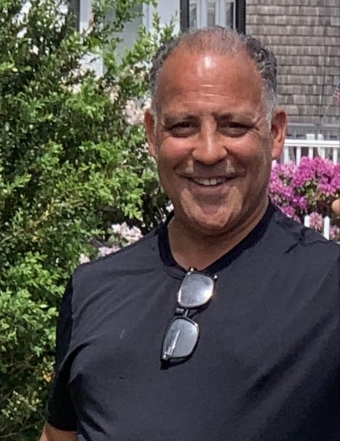 Obituary for Gary S. Brien
Gary S. Brien, a beloved brother, uncle, and friend, passed away on May 2, 2023, at his home in Plymouth, MA. He was 53 years old.
Gary is survived by his brother Darryl Brien, and sister Nicole D'Auteuil, both of Billerica, MA, his niece, nephew, and a wide circle of friends, coworkers, and acquaintances. He is predeceased by his mother, Patsylee Brien, and father, Frederick Brien.
Gary was raised in Billerica, where he attended local schools, Austin Prep, and the University of Rhode Island. Gary was a man with many interests and talents. He had an uncanny ability to pick stocks and was a great cook, art enthusiast, sports fan, and animal lover. He created the perfect sports den at his mother's home filled with memorabilia as a testament to their love for sports. Gary often spent early mornings with coffee in hand watching the sun rise over the ocean. His waterfront meanderings in Plymouth were legendary for their adventurous encounters with numerous people and their furry companions.
As gregarious and talented as he was, Gary faced and battled addiction throughout his life. He found peace and happiness in Plymouth where he had a strong sense of belonging within the community. He loved his job as a specialist at Home Depot and spoke highly of his dedicated coworkers.
A private graveside service will be held at the Fox Hill Cemetery in Billerica. Prayers for Gary and all those affected by addiction are deeply appreciated.
Read More