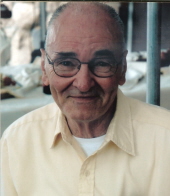 Obituary for Frederick J. Dutile Jr.
Frederick J. Dutile Jr. Age 72, beloved husband of Patrice L. (Naylor) Dutile died unexpectedly Saturday at their home.


He was born in Lowell, October 31, 1936, the son of the late Frederick J. Dutile Sr. and Rosemary (Dugan) Dutile and lived in Billerica before moving to Bedford in 1970.Mr. Dutile graduated from Keith Academy in Lowell in 1954.


He was employed as a Machinist at the former Aerodyne Research in Bedford and Billerica and later as a Bus Driver for C&W Transportation in Lexington.


Besides his wife, Mr. Dutile is survived by his sons, Dennis Dutile of Springfield, MI, Frederick Dutile III and his wife Linda of Shrewsbury, Daral Quittmeyer and his wife Margaret of Methuen and Jeff Dutile and his wife Maureen of Framingham; his daughters, Denise Woods and her husband Tom, Sharal Sandy and her husband Gregg, Ranal Ward and her husband Brian all of Billerica, Diane Bloksberg and her husband Wes of Shrewsbury and Paral Wiley of Bedford; his brothers, Lawrence Dutile of TN and Daniel Dutile of ME; his grandchildren, Dennis Dutile Jr., Kara Fernekees, Jessica Brown, Erin Dutile, Fred Dutile IV, Amanda Woods, Christine Woods, Kelsey Woods, Nicholas Bloksberg, Sara Bloksberg, Courtney Dutile, Andrew Dutile, Matthew Dutile, Brian Dutile, Tanya Wiley, Briana Wiley, Randi Holbrook, Katerina Holbrook, Brian Ward, Timothy Ward, Katherine Sandy, Tyler Sandy, Austin Quittmeyer and Savannah Quittmeyer and 2 great grandchildren, Kyle Lemerise and Aiden Dutile. He was the brother of the late Timothy Dutile and Margaret Cayer.



DUTILE Of Bedford formerly of Billerica, Oct. 3, Frederick J. Dutile Jr. husband of Patrice (Naylor) Dutile. A Funeral Mass will be held Tuesday at St. Theresa Church, One Grace Ave., Billerica at 9 a.m. Relatives and friends respectfully invited. A celebration of his life will be held after Mass at the Billerica Lodge of Elks, 14 Webb Brook Rd., Billerica. In lieu of flowers, memorial contributions may be made to Emerson Health Care Foundation c/o Cardiac Care Unit, 133 Old Rd. to Nine Acre Corner, Concord, MA 01742.