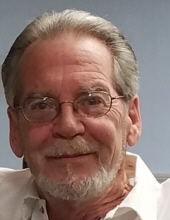 Obituary for Frederick J. Livingstone
Frederick J. Livingstone, 76, of Pelham NH, formerly of Arlington MA, passed away peacefully on July 23rd surrounded by his Loving family. Barbara, Justin, Christa, Gavin and TJ Livingstone. Fred the late son of Harold and Antoinette Livingstone left behind 2 brothers David and Scott who were also by his side in the final precious moments of Fred's Life.

Frederick's wife Barbara happily married for 49 years move to Pelham, New Hampshire in 1971 and had 2 boys TJ and Justin. Fred and Barbara shared a Strong Love for their family and wanted to keep everyone close together, so they opened up a family restaurant "Livingstone's". As the family grew so did their business, they had 2 locations in Pelham, NH, 2 locations in Lowell, MA, and 2 locations in Billerica, MA and is still currently operating a restaurant in Fred's memory in Billerica MA "Livingstone's Seafood & Deli"

Freddie had a passion for many things & he always followed through with those interests, because he had an exceptionally strong work ethic. Fred learned most of that work ethic by studying under the tutelage of Buzz Durkin's "Uechi-Ryu Karate", which he loved deeply. With those teachings under Mr. Durkin it laid a solid foundation that pushed Freddie forward both physically & mentally in a positive direction overcoming many obstacles, really showing him to appreciate life & people. Thank You Buzz & Judy! He really liked cars which started at Rowe Chevrolet in Lexington Mass, and continued on selling cars throughout the years. Fred loved a lot of things, but besides his family he loved the restaurant business. The reason he loved it wasn't just working close with his family or preparing quality food, but actually the love that he had for people in general. You weren't just a customer to Freddie he genuinely cared about you and your family. If you got the chance to sit down with him for 5 minutes he'd make you laugh and at that moment you knew you had a friend for life.

Survived by his Beautiful Wife Barbara, and their two son's TJ & Justin, his daughter MaryAnn along with his Loving daughter-in-law Christa & Grandson Gavin Livingstone, never forgetting his 2 brothers.

Freddie you're an Honorable & Honest man who has always been a Gentleman throughout Your Whole Life.

You will be Gratefully Missed, Never Forgotten and Always Loved. WE LOVE YOU DAD!