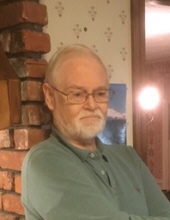 Obituary for Donald L. Smith
Donald L. Smith, age 79, beloved husband of Lorraine (Galasso) Smith, died on October 27 at Lahey Hospital and Medical Center in Burlington.
Born in Kansas City, MO July 4, 1939, son of the late Joseph R. and Shirley Mae (Lewis) Smith. Long-time resident of Bedford before moving to Billerica 13 years ago.
A 1961 graduate of M.I.T., Mr. Smith was employed as an engineer at Mitre Corp., Honeywell-Bull and Intertech Engineering.
Besides his wife, he is survived by two sons, Martin Smith of Chelsea and Douglas Smith of Sturbridge; two step-daughters, Diane Brown of Newport Beach, CA and Lauri Buonopane of Bedford; two sisters, Joanne Dudley of Lexena, KS and Kathleen Quan of Carmichael, CA as well as 9 grandchildren.
Services will be held privately. Memorial contributions may be made to the American Diabetes Assn., 10 Speen St., 2nd Floor, Framingham, MA 01701.
Read More