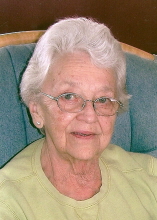 Obituary for Diane Carol Hurley
Diane Carol (Wakefield) Hurley, 77, a resident of Billerica since 1967 died February 1, 2010 at home after a lengthy battle with kidney disease.

Diane was born on Nov. 9, 1932 at Skowhegan, ME. Daughter of the late Clyde Wakefield and Frances Kennedy Kenney. Diane was predeceased by her grandparents James and Ruby Murtha of Jackman, ME with whom she had made her home. Diane was also predeceased by stepfathers Al Cormier and Donald Kenney.

Diane is survived by her loving husband of 56 years, Robert A. Hurley, daughter Maria Plouffe and husband John of ME; son Kevin Hurley and wife Diane of NH; granddaughter Johanna Rowley and her husband Adam and a great granddaughter Sadie Rowley all of Billerica, MA. She is also survived by her uncle and aunt, Lt. Col. James Murtha and wife Charlotte of CO and brother Craig E. Kenney of AZ and his children, niece Gayle Nevin and nephew James Murtha of CO, and niece Michelle Guenther and family of Poland. She will be missed by her extended family Michelle, Steve, Nicholas and Matthew Piacenza of NH, Debi Hall, Jared and Derek Kane of NH. Keith Hall of ME, Teresa Gauthier of MA, the Casey and Leonard families of MA and NH, and the Kelly family of ME.

Following her marriage in 1954, Diane resided at Orono, Hallowell and Houlton, ME prior to her last home in Billerica. Although she lived and enjoyed Billerica for over 40 years, Diane was always just visiting from her beloved Maine to which she will return as she wished. "Parlin Pond is Heaven 12 miles south of Jackman"

Diane was educated in Jackman elementary schools and was a 1950 graduate of Maine Central Institute, Pittsfield ME. She subsequently attended and completed Northeastern School of Business and the Golden School of Beauty at Portland, ME.

Diane was a lover of nature and outdoor activities. She loved fly fishing and attending her son's athletic events, and was also always a loud supporter of her husband's athletic coaching career. She loved all creatures large and small and was always nursing some critter back to health to the chagrin of two dogs and two cats. She loved children and many young adults owe their swimming skills to her backyard pool.

A celebration of her life is planned for February 20th, 2010 at 11:00am at the Village Inn Restaurant, 544 Broadway Rd. Dracut, MA. Family and friends are respectfully invited.

In lieu of flowers, memorial donations may be made to the National Kidney Foundation, 85 Astor Ave. Suite 2 Norwood, MA 02062 or the MSPCA, 360 Huntington Ave. Boston, MA 02130 Attn. Donations

Our sincere thanks to the staff of DCI, Billerica, MA and Merrimack Valley Hospice.