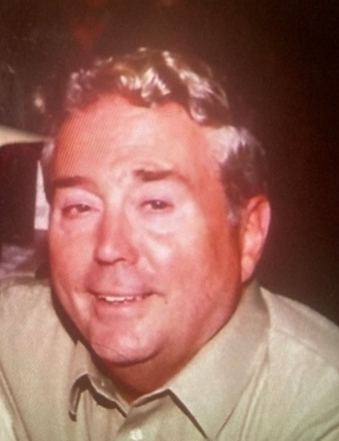 Obituary for Arthur L. Doyle
Arthur L. Doyle, 90 of Longboat Key, Fl., and formerly a long-time resident of Billerica, MA passed away peacefully on April 17, 2023, at home in Florida with family by his side.
Arthur was born at home in East Boston April 15, 1933, the son of Arthur H. Doyle and Mae (Mary) A 'Hearn.
Arthur grew up in East Boston and moved to East Billerica in the 1960's. Arthur attended East Boston High School, and the Peterson School of Engineering and worked at the Wakefield Hospital as the Engineer in Charge for a couple years and as General Ship Engine works, a Machinist at the Shipyard in Boston for 12 years, First Class Engineer at Polaroid in Waltham for 28 years.
Besides his wife Kathy of Longboat Key Fl., he is survived by his son Ted Doyle and his wife Paulette of Billerica, and four daughters Denise Reed of Michigan, Debra Hurst of South Carolina, Doris MacDonald and husband William of Billerica, and Donna McInerny of Andover, , one sister, Alice Alexoplous of Norwood; daughter in-law Rachel Doyle of SC, one stepdaughter Michelle James and husband Tennison of GA, two stepson's James Morico and wife Judy of Townsend, Michael Morico of Fl. as well as 28 grandchildren, 18 great grandchildren, 3 great great grandchildren, 16 step grandchildren, and 5 step great grandchildren.
Committees Arthur was on in Billerica: Planning Board 1972-1977, Selectman 1977-1998, Town Meeting Member 35 yrs., Growth Policy Committee 1972-1975, Middlesex County Selectman's Association, Merrimack Valley Selectman's Association 5 yrs., Lowell Regional Transit Authority 1994-2012, Rte. 3 Widening Committee, Cross Connections Committee (Back Flow), Northern Middlesex Council of Government (N.M.A.C.) 20 yrs., North Billerica Train Station re-building 3 yrs., New Library Committee 3 yrs., Town Hall re-building Committee, Community Team Work (CTI) 2 yrs., Billerica Center re-building Committee 1979-1981, Re-cycling Committee (Founder), Street Acceptance Committee, Street Renaming Committee 217 streets, Middlesex Canal Committee 4yrs., Secretary of Billerica Little League and Sr. League 9 yrs., Manager of Sr. League Red Sox Baseball Team 3 yrs. Member of Saint Theresa Church Choir, Life Member and Vocalist at the Billerica Elks Lodge #2071, Billerica Knights of Columbus for 70 years and the Billerica Irish American Club.
Visitation will be held at the Sweeney Memorial Funeral Home at 66 Concord Rd., Billerica on Sunday June 4, 2023, from 1:00 PM to 3:00 PM.
A Funeral Mass will be held at St. Matthew the Evangelist Parish in St. Theresa Church, 466 Boston Rd., Billerica on June 5, 2023, at 10:00 a.m. followed by a Burial at the Fox Hill Cemetery. 130 Andover Rd., Billerica.
A Celebration of Life will follow TBA.
Read More
Upcoming Events
Memorial Visitation
Sweeney Memorial Funeral Home
66 Concord Road
Billerica, MA 01821
Funeral Mass
St. Theresa Church
466 Boston Rd.
Billerica, MA 01821
Burial
Fox Hill Cemetery
130 Andover Rd.
Billerica, MA 01821