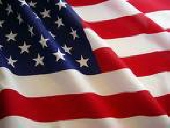 Obituary for Alan R. Hartshorn
BILLERCA - Alan R. Hartshorn, age 67, died Friday at the Lahey Clinic Medical Center after a short illness.

He was born in Somerville, May 31, 1943 a son of the late Robert C. Sr. and Marilla (Bullerwell) Hartshorn and was a life long Billerica resident.

Mr. Hartshorn was a graduate of Billerica Memorial High School, served in the US Army and was currently employed as a Custodian for the Billerica School Department at the Parker Elementary School.

He was a member of the Billerica Lodge of Elks #2071 and the VFW Solomon Post.

He is survived by one brother Robert \"Red\" and his wife Margaret (McKenna) Hartshorn of Billerica; one sister, Judy (Hartshorn) and her husband Chris Fay of GA as well as many nieces, nephews, and great-nieces and great-nephews.

HARTSHORN - Of Billerica, Feb. 25, Alan R. Hartshorn. A Celebration of his life will be held Saturday March 5th at the Billerica Lodge of Elks, Webb Brook Rd. Billerica from 12 - 4 p.m. Relatives and friends respectfully invited.